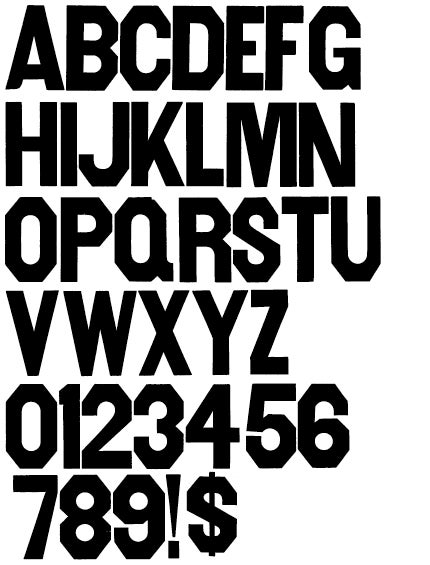 This type measures 15 line in size and was produced with the end-cut method. The type block    is stamped American W. T. Co. which was used by Tubbs between 1878–1883.
This face was first shown as wood type by William H. Page in his 1882  Specimens of Wood Type and Borders.
This cut of Ancient Gothic was shown in American Wood Type  on page 304 and in the folio on page 70.
Type name used by manufacturer:
Hamilton Gothic Condensed No 6  or No 205
Morgans & Wilcox Gothic No 2  [3080]
National Printers' Materials Block  Gothic
Page No 133  [4205]
Tubbs Ancient  Gothic  or No 2057
Wells Gothic Condensed Light Face No 2  [5080]
This is the Hamilton cut.
Leavenworth showed an un-condensed version named Gothic No 2 in his 1837 Leavenworth's Patent Wood Type.
Kelly noted that while Leavenworth first showed the angled corner style in 1837 it did not gain wide popularity until the 1870s.