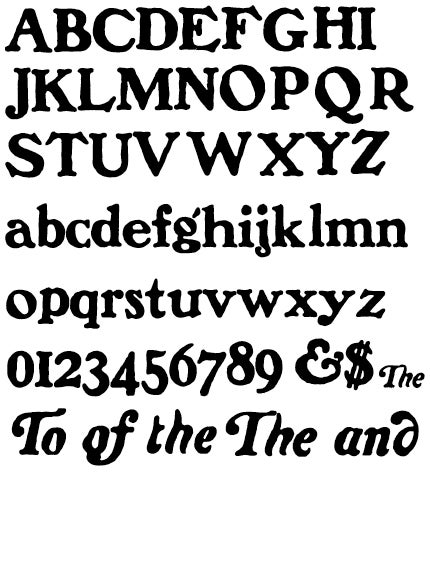 This type measures 8 line in size and was produced with the end-cut method. The type block is stamped Hamilton, Two Rivers, Wis.  which was used by Hamilton between 1891–1950s.
This face was first shown as wood type by J.E. Hamilton in his 1899 Specimen No 14.
This cut of Ben Franklin was shown in  American Wood Type  on page 241 and in the folio  on page 35.
Type name used by manufacturer:
Hamilton Ben Franklin  or No 656
Tubbs Rugged or  No 2247
This is the Hamilton cut.
The Hamilton Specimen No 15  (1900) stated the "Ben Franklin Series is made in wood by permission of Keystone Type Foundry, Philadelphia."
In American Metal Typefaces of the Twentieth Century,  Mac McGrew stated that Ben Franklin types (Regular & Open) were originated as foundry type by Keystone Type Foundry in 1899, with Condensed added in 1904.
Tubbs showed a regular and condensed version of this face in the
c. 1904 Tubbs Wood Type.