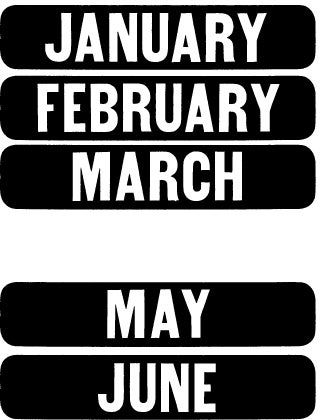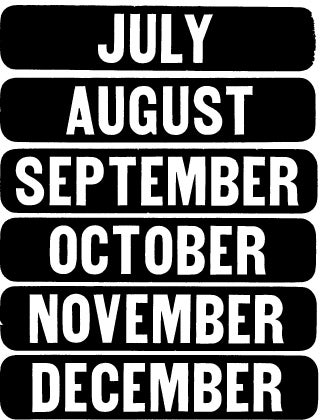 Calendar No 13 month logotypes
Hamilton Mfg Co
10 line
This perpetual calendar was first
shown in Hamilton's 1894 broadside
Perpetual Calendar Sets.
Name used, and first showing, by other
manufacturer:
Tubbs, Calendar No 8 (1908)
Calendar No 13 worked as a chromatic
when paired with Calendar No 12.
The "April" block is missing from the
Collection.