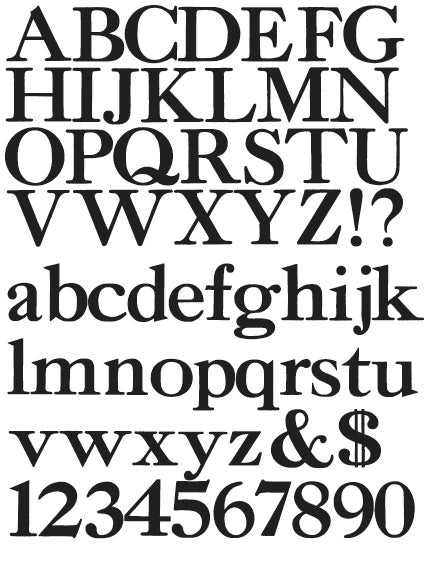 This type measures 10 line in size and was produced with the end-cut method. The type block is stamped Hamilton, Two Rivers, Wis.  which was used by Hamilton between 1891–1950s.
This face was first shown as wood type by Tubbs Mfg Co in their 1909 circular.
This cut of Caslon Bold was not shown in either  American Wood Type  or the folio.
Type name used by manufacturer:
Hamilton No 730
Tubbs Bold Caslon
This is the Hamilton cut.
In American Metal Typefaces of the Twentieth Century, Mac McGrew stated that "The most popular Caslon Bold was introduced by Keystone Type Foundry in 1905…" This cut seems to visually match the Keystone design.
Hamilton first showed this face in c.1915—after the Tubbs acquisition—but instead of adopting the Tubbs number, they introduced their own catalog number for the design, indicating that the Hamilton cut is distinct from the Tubbs cut.