Clarendon No 1, 8 line, Wm. H. Page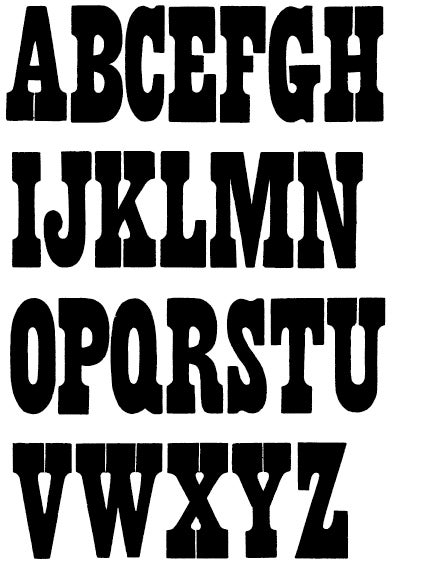 This type measures 8 line in size and was produced with the end-cut method. The type block is stamped Wm. H. Page & Co. which was used by Page and Mowry between 1870–1876.
This face was first shown as wood type by William H. Page in James Conner's Sons Typographic Messenger, Vol.2 No.3 (March, 1867).
Part of this cut of Clarendon No 1 was shown in American Wood Type  on page 257 and in the folio on page 38.
Type name used by manufacturer:
Hamilton Clarendon No 1 or  No 154
Morgans & Wilcox Clarendon No 1 [3035]
National Printers' Materials Clarendon No 1
Page Clarendon No 1  [4154]
Tubbs Clarendon No 1 or  No 2020
Wells Clarendon No 1 or  No 431  [5031]
This is the Page cut.
This cut was mixed with another cut of    Clarendon No 1 and stored in the same box. The two cuts were also mixed together in the folio on page 38 and in American Wood Type on page 257. The type was unpacked and sorted in summer of 2007 to reveal two distinct cuts of 8 line Clarendon No 1, one produced by Page and one matching the Hamilton cut.
The Page cut is shown here.