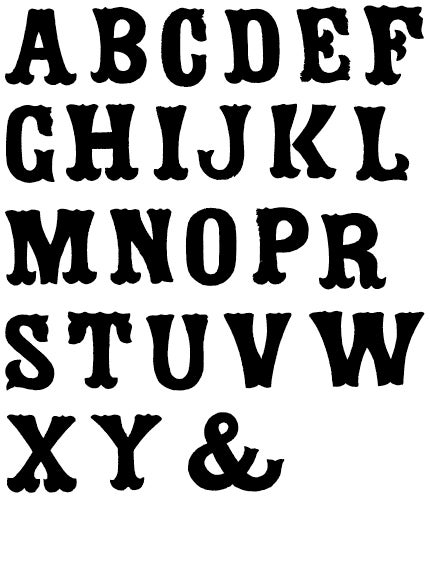 This type measures 7 line in size and was produced with the end-cut method. The type block does not have a manufacturer's stamp.
This face was first shown as wood type by Darius Wells and E.R. Webb in their 1854 Specimens of Wood Type. 
Doric was not shown in either  American Wood Type  or the folio.
Type name used by manufacturer:
Knox Doric
Page Doric
Wells Doric
This cut has not yet been matched to a manufacturer.
Kelly noted in folio that this solid face though not shown, was the second color block to be used with Doric Shade (labeled as Doric, chromatic in folio). Kelly also noted that "Q" is missing from this cut.
Page showed this solid Doric in 1868 advertisement in The Chicago Specimen  as the inside type form of an "ornamented letter for two color" printing.