French Antique No 1, 8 line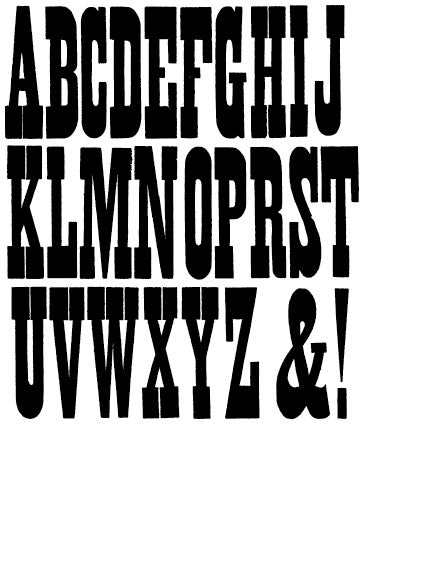 This type measures 8 line in size and was produced with the end-cut method. The type block does not have a manufacturer's stamp.
This face was first shown as wood type by William Morgans and H.K. Wilcox in their 1884 Condensed Specimen Book of Wood Type.
This cut of French Antique No 1 was not shown in  American Wood Type  but was in the folio on page 37.
Type name used by manufacturer:
Hamilton No 180
Morgans & Wilcox French Antique No 1  [3001]
National Printers' Materials French Antique
Page No 143  [257]
Tubbs No 2107
Wells French Antique No 2 [5002]
This is the Page cut.