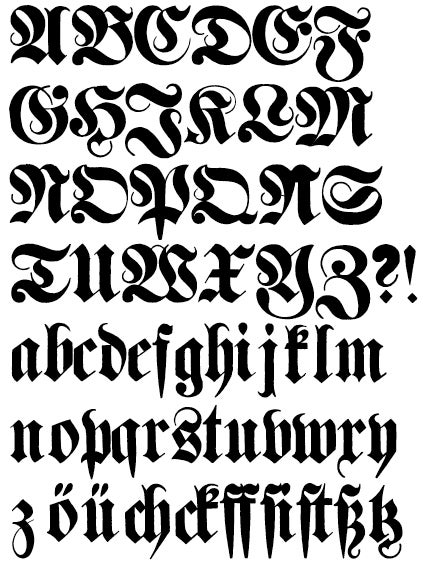 This type measures 8 line in size and was produced with the end-cut method. The type block is stamped Page & Co., Greenville, Ct. which was used by Page and Basset between 1857–1859.
This face was first shown as wood type by Darius Wells and E.R. Webb in their 1854 Specimen of Wood Type. 
This cut of German was not shown in either  American Wood Type  or the folio.
Type name used by manufacturer:
Hamilton German No 2 or  No 615
Knox German
Morgans & Wilcox German [3226]
National Printers' Materials German
Page German [4615]
Tubbs German
Wells German No 1 or  No 697  [5247]
This is the Page cut.
William H. Page showed a 54 page specimen book of wood type in 1870 dedicated to blackletter faces. Page showed 15 different styles, including 4 weights of German and also showed ornamented and chromatic blackletter styles. On the back cover of the specimen book Pages states, "The assortment of German Type here introduced will enable our German Printers to fit out their Job departments with a good variety of styles for all ordinary work. It will also been seen that we make no German characters or double letters to the Old English."