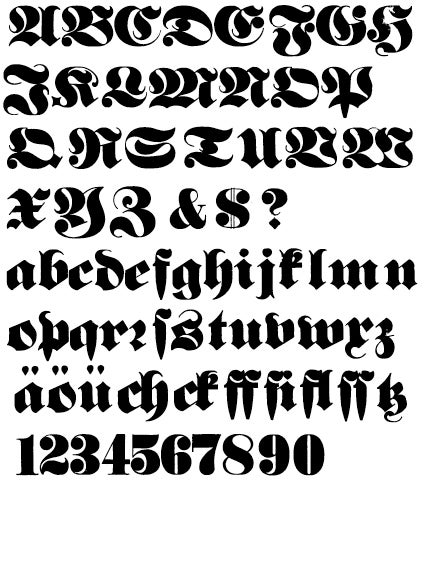 This type measures 8 line in size and was produced with the end-cut method. The type block does not have a manufacturer's stamp.
This face was first shown as wood type by William H. Page in his 1870 Specimens of Wood Type.
This cut of German Full-face was not shown in either  American Wood Type  or the folio.
Type name used by manufacturer:
Hamilton German No 6 or  No 616
Morgans & Wilcox German Full-face  [3228]
Page German Full-face  [4616]
Wells German No 2 or  No 697
This is the Hamilton cut.
William H. Page patented this face in 1870, U.S. patent D4279. Hamilton showed a range of twelve weights of this style named German 1–12. Hamilton adopted Page's naming scheme after the acquisition in 1891.