Gothic Tuscan Condensed Reversed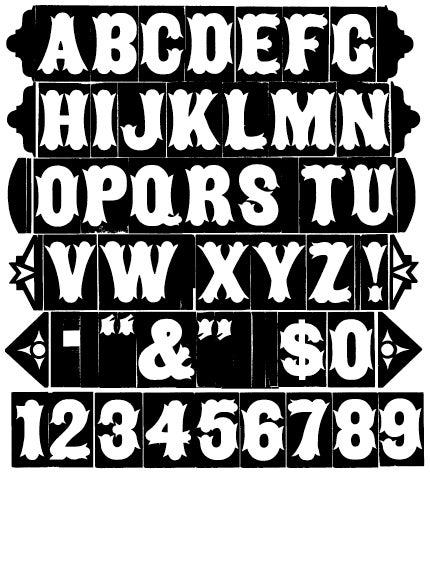 This type measures 15 line in size and was produced with the end-cut method. The type block does not have a manufacturer's stamp.
This face was shown as wood type by J.E. Hamilton and Max Katz in their 1884 Specimens of Holly Wood Type.
This cut of Gothic Tuscan Condensed Reversed was not shown in  American Wood Type, but was shown in the folio on page 57.
Type name used by manufacturer:
Hamilton No. 84
Morgans & Wilcox Streamer No 4 [3234]
Page Streamer No 67
This is the Hamilton cut.
Page made a positive streamer version, Streamer No 72 [407] as well as a double ruled streamer, Streamer No 77 [392].