Gothic Tuscan No 5 Reversed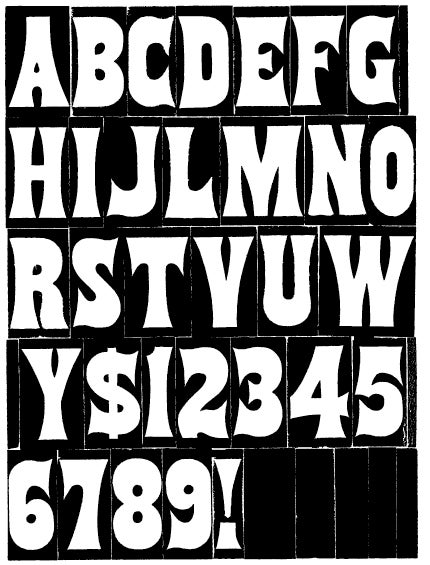 This type measures 10 line in size and was produced with the end-cut method. The type block    does not have a manufacturer's stamp.
This face was first shown as wood type by Charles Tubbs in his 1879 American Wood Type Co catalog.
This cut of Gothic Tuscan No 5 Reversed was not shown in either  American Wood Type  or the folio.
Type name used by manufacturer:
Hamilton No 136
Tubbs Gothic Tuscan No 5 Reversed or  No 2131
This cut is the Hamilton cut.
Positive version of this face is called No 72 by Hamilton, Phanitalian Condensed No 1 by Heber Wells [5091].