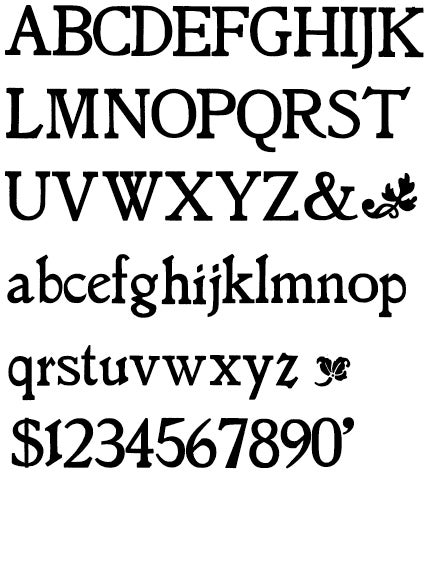 This type measures 6 line in size and was produced with the end-cut method. The type block is stamped Hamilton, Two Rivers, Wis.  which was used by Hamilton between 1891–1950s.
This face was first shown as wood type by J.E. Hamilton in American Type Founders Company's June, 1896 circular New Style for Posters cut in wood.
This cut of Jenson Old Style was shown in  American Wood Type  on page 242 and in the folio  on page 48.
Type name used by manufacturer:
Hamilton Jenson Old Style  or No 642
Morgans & Wilcox Jenson [3147]
Tubbs Jenson Old Style or  No 2199
This is the Hamilton cut.
The Hamilton Specimen No 14  (1899) noted that "Jenson Old Style is made by permission of the American Type Founders Co."
In American Metal Typefaces of the Twentieth Century Mac McGrew stated that the foundry cut of Jenson was "Designed by J.W. Phinney of the Dickinson Type Foundry (ATF/Boston) and cut by John F. Cumming in 1893, it was based on the Golden Type of William Morris for the Kelmscott Press in 1890; that in turn was based on the 1470–76 types of Nicolas Jenson."