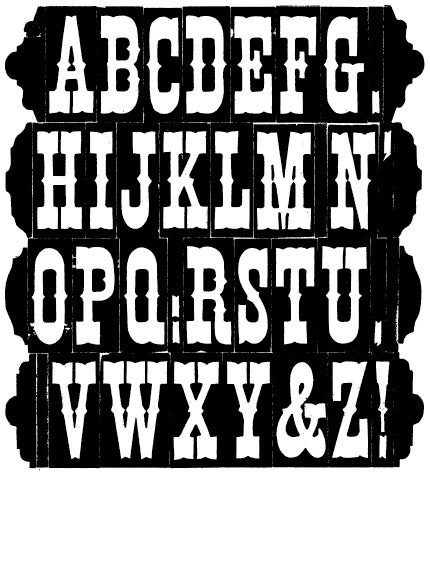 This type measures 8 line in size and was produced with the end-cut method. The type block is stamped Page & Co., Greenville, Ct. which was used by Page and Basset between 1857–1859.
This face was first shown as wood type by William H. Page in his 1878  Specimens of Wood Type.
Streamer No 2 was not shown in  American Wood Type, but was shown in the folio on page 65.
Type name used by manufacturer:
Page Streamer No 2  [355]
This is the Page cut.
The manufacturing stamp found on this type was used predominately between 1857–1859, though there are several unexplained instances where it is used on type first introduced after 1870, as this example illustrates.
This is the streamer variation of Egyptian Ornamented.